The place for V-Guitarists
GKFX-11 Subsonic Filter
"

Improve ghost note immunity and enhance tracking

"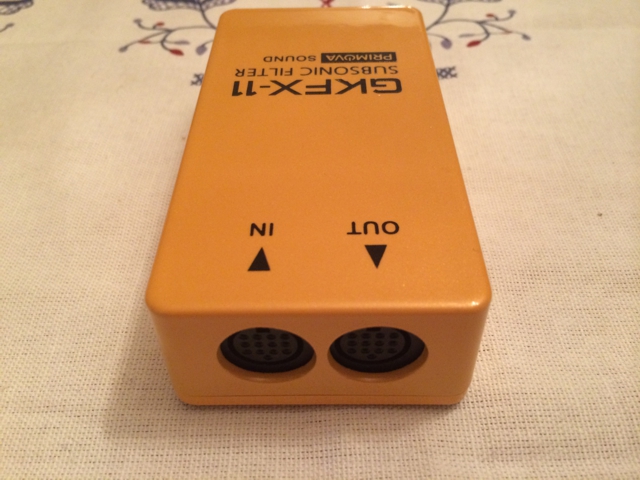 GKFX-11 contain specially designed filters to improve PCM/COSM tracking and ghost note immunity as well as lowering noise when palm muting. Most noted effect on GR-55 and VG-99 when using Piezo 13-pin guitars.

One 13-pin guitar input and one 13-pin Guitar synth output. 13-pin patch cable included (1 meter). Self-powered by synth unit.

The filters are analog and introduces no additional latency. This unit does the same job as other Piezeo filters on the market. Every unit is carefully hand-built, tested and measured. Individual measurement report included in delivery.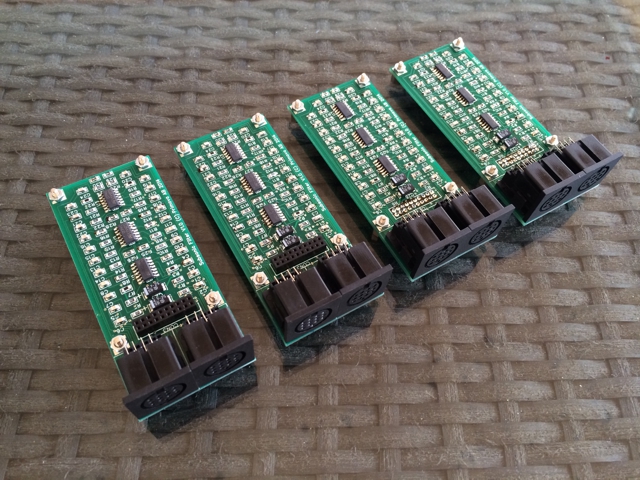 | | |
| --- | --- |
| Connectors | |
| IN | GK 13-pin Guitar input connector |
| OUT | GK 13-pin Roland guitar synthesizer output connector |
| Power | |
| - | The unit is powered by the synth. |
| Filters | |
| - | Six 4-pole Butterworth High-Pass Filters operating at 50,75 and 100Hz |

FOR MORE INFORMATION - E-MAIL sound@primova.se