Videos and Images
<!- https://youtu.be/v3iyXwy7GTY -->

GX-2 Guitar Selector

This video shows the GX-2 as Guitar Selector. Two GK Inputs and one regular. The Synth units may be programmed to handle the shift by MIDI if required.

GX-2 Basic Operations

This video explains basic information about GX-2 functionality and connections.

Some of GX-2 Factory Patches

This video runs through the first 29 factory patches.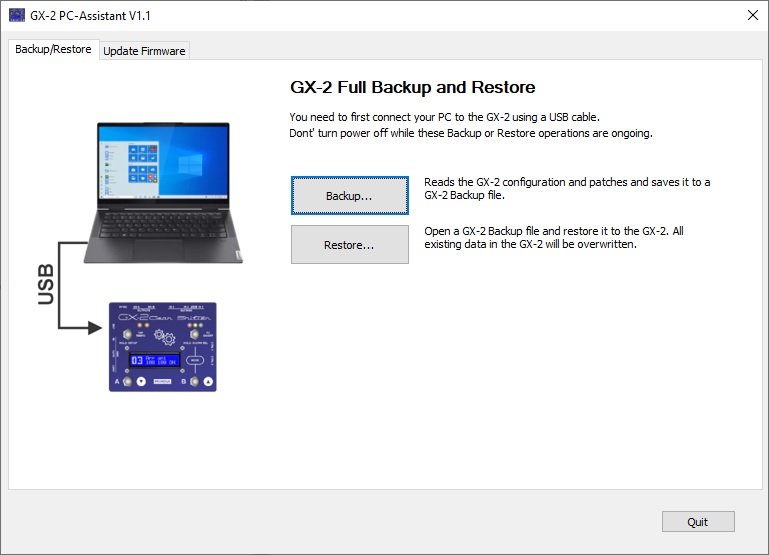 GX-2 Assistant
This PC software allows you to Backup and Restore the GX-2 Settings and update the GX-2 firmware (i.e. the GX-2 system program).
Downloads
PC-Software
GX-20 firmware can only be updated using the GX-2 Assistant Windows PC software. This software also allows you to Backup/Restore all settings. Backup is recommended before updating firmware.
You will also need a USB cable.
GX-2 Assistant (incl. latest GX-2 firmware)